VoxelMap Mod for Minecraft. This is a mod that brings us a very complete and customizable minimap, this can be positioned in any corner of the game screen, the map will show us the environment that surrounds us both in the Overworld, Nether and the End, even if we are in a cave and see the creatures that surround us. An additional function of VoxelMap is that it adapts to the texture package we are using.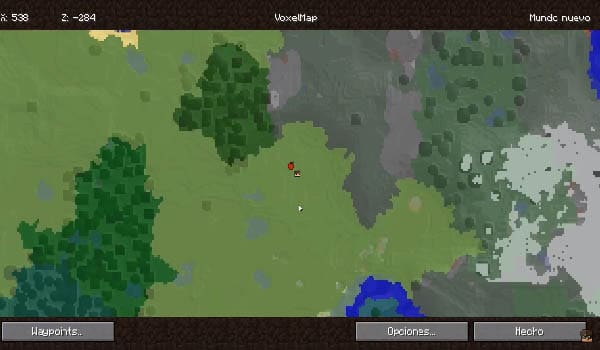 Download the best MiniMap mod!
The mod features a full-screen version that is activated by pressing the "X" key. To zoom in or out of the map view, press the "Z" key. The minimap has waypoints this function is activated with pressing the "N" key.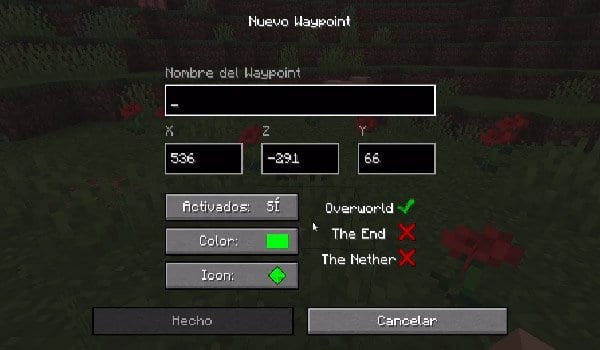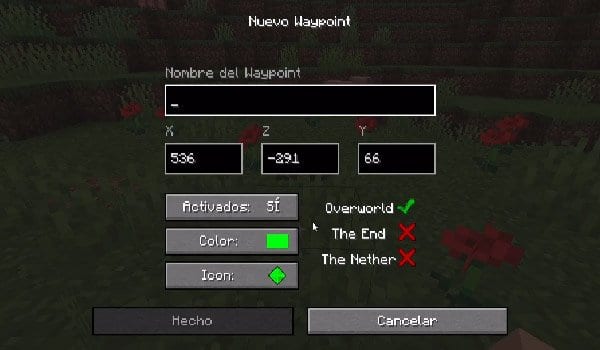 To see all the crafteos of other mods it is recommended to use the Jei mod (click here to go to download it) Remember that you can combine it with mods of 1.16.5, 1.16.4, 1.15.2 and 1.12.2, What are you waiting for to DOWNLOAD it!!!
How to install VoxelMap Mod for Minecraft 1.17, 1.16.5 and 1.12.2?
Download VoxelMap Mod Mod for Minecraft 1.17, 1.16.5 and 1.12.2 for Minecraft
Have Forge or Fabric and Fabric API installed (TUTORIAL HERE)
Open the windows search engine and enter %appdata%
Go to the .minecraft folder
Inside look for the folder "mods"
Put there the mod that you can download right here below
| ⚡️ Available Versions | 📥 Official Download Links (CurseForge) |
| --- | --- |
| Minecraft 1.17, 1.16.5 and 1.12.2 | Download Voxel Map Mod |
Something You Should Know (CopyRight):
– We only use Official Links of the Authors, they are 100% Safe.
– We do not modify or add any extras to any of the files.
– All Mods, Textures, Shaders and contents are not hosted on our server.
Download Voxel Map Mod for Minecraft
And to access the mod options/settings, press the "M" key. The mod will allow us to create waypoints with icons and customizable colors even activate it between dimensions to be able to teleport us to other waypoints regardless of the dimension.
One of the best mods to guide you through all minecraft, you can also leave all kinds of marks and then remember where you have been.
Click on the following button to download the Mod and its add-ons:

Conoce al Autor de este Post: Buenas! Mi nombre es Nexo! Aunque me conocen cómo Nexozer por mi canal de Youtube, llevo un buen tiempo ya dedicándome a subir contenido relacionado con Minecraft, dado que es el juego por el cual comencé a ser gamer. Tengo una gran experiencia en todos los campos posibles, tanto en construcción cómo en creación de mods y shaders. Todo lo que tenga que ver con minecraft lo conozco cómo la palma de mi mano, aquí me dedico a compartir todo tipo de actualidades sobre habla hispana y el mundo de Minecraft. Si quieres saber más de mi, puedes hacerlo en mi canal de YT (NexozerYT). Saludos!