Security Craft mod 1.12.2, 1.16.5 and 1.17.1 for Minecraft, This is a very useful mod that has to do with the security of players in the online minecraft, with this mod your belongings are safe due to the new items and security blocks such as: security cameras, chests with password, turrets that shoot enemies or hostile mobs, doors with sensors, explosive mines and many other things!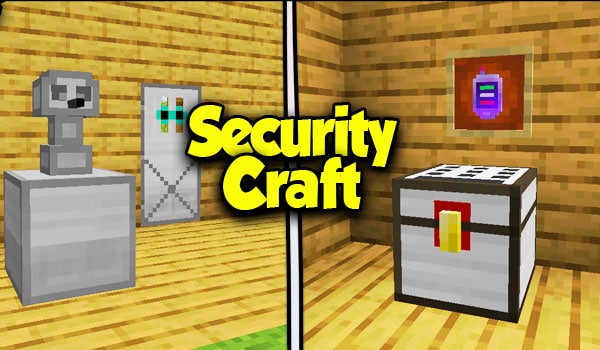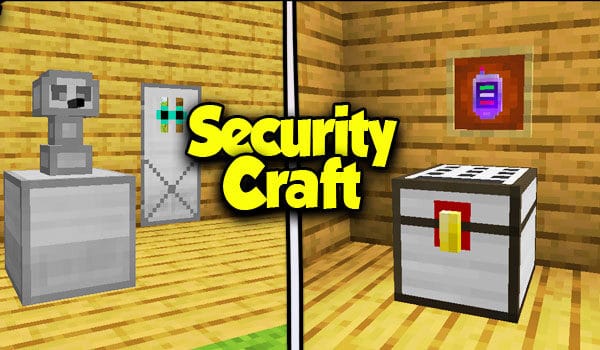 This mod was used in the karmaland 4 series, it is an ideal mod for servers.
To see all the crafteos that this mod adds it is advisable to use the JEI mod (Click here to go and download it)
It is a mod really very useful and very loved by all, it is a mod for Forge 1.16.3, 1.16.4 , 1.16.5 and you can use it with more mod for Forge 1.16.3 , 1.16.4, 1.16.5 is part of the mod for Forge 1.16.3 , 1.16.4, 1.16.5
How to install Security Craft for Minecraft 1.17.1, 1.16.5 and 1.12.2?
Download Security Craft mod 1.16.5 and 1.16.4 for Minecraft
Have Forge installed (TUTORIAL HERE)
Open the windows search engine and enter %appdata%
Go to the .minecraft folder
Inside look for the mods folder
Put the file you can download right here below
Something You Should Know (CopyRight):
– We only use Official Links of the Authors, they are 100% Safe.
– We do not modify or add any extras to any of the files.
– All Mods, Textures, Shaders and contents are not hosted on our server.
Download Security Craft Mod for Minecraft
With all the mechanisms that this mod adds you can withstand a zombie apocalypse with ease, just test your defense and strategy skills to have everything ready.
You can also set traps for your allies, not everything is defending yourself, you can also troll anyone you want.
Click on the following button to download the Mod and its add-ons:

Autor de este articulo (NO del mod): Soy Sr Madera, un pequeño youtuber, me gusta hacer review de mods 😀 desde pequeño he jugado a esto, lo deje un tiempo pero aca estoy de nuevo en este maravilloso juego!