Forge Mod for Minecraft 1.19.4, 1.19.3, 1.19.2 and 1.19. It is a mod loader (modloader) that will basically allow us to install mods that are forge in our Minecraft, this is the most popular modloader and where most mods are found.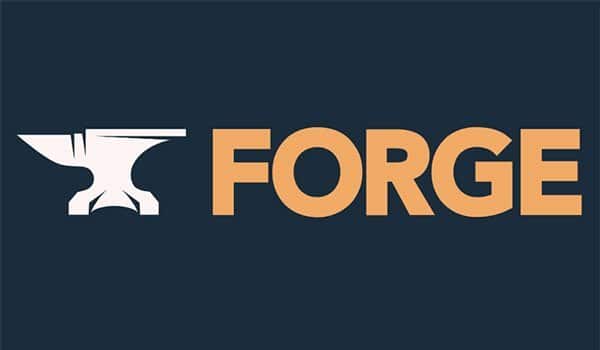 Modloader forge for the latest version of Minecraft 1.19.4, 1.19.3, 1.19.2 and 1.19
For forge are the best Minecraft mods because it is a fairly complex modloader, so it is also heavier than Fabric, but this makes mod creators have much more room for maneuver to create what they want.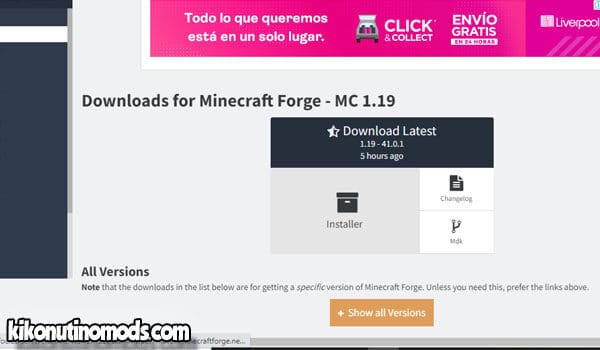 Install Forge installer Mod for Minecraft 1.19.4, 1.19.3, 1.19.2 and 1.19
Go to the website that you will have below in the links
Select the desired version and download it in the "Installer" button
Open the installer and press where it says "Install Client"
Wait for it to install and you're good to go!
It would already be installed, you just need to install the mods.
To install mods you must put them in the folder "mods" (see video above to learn).
Something You Should Know (CopyRight):
– We only use Official Author Links, they are 100% Secure.
– We do not modify or add any extras to any of the files.
– All Mods, Textures, Shaders and contents are not hosted on our server.
Download Forge Version 1.19.3, 1.19.2 and 1.19 for Minecraft
Best of all, installing mods with forge is extremely simple and if for some reason there is an error, it will describe it to you at the time of starting the game so that we can solve it as quickly as possible, if you want fun, forge you must have.
On this website we publish the best updated mods, so if you want to explore mods that you may like, you can click here to go see the list.
Click on the following button to download the forge:
Download Forge Version 1.19.4 for Minecraft
The Forge update for Minecraft 1.19.4 offers a number of new features and improvements that improve the player experience. This means that players will now have access to a wide range of modding content to enhance and personalize their gaming experience.
In addition, this version of Forge also offers greater stability compared to previous versions. Common bugs and issues that players used to experience while using mods have now been fixed, meaning players will be able to enjoy a smoother, smoother gaming experience.
Click on the following button to download Forge 1.19.4:

Autor de este articulo (NO del mod): Soy Sr Madera, un pequeño youtuber, me gusta hacer review de mods 😀 desde pequeño he jugado a esto, lo deje un tiempo pero aca estoy de nuevo en este maravilloso juego!