You can ✅ Download and Install ✅ Optifine 1.17.1 mod (some people call it a client) considerably expands the graphics options of the game, making it more customizable and optimizable, ideal for those people with a low-income PC (because they can put absolutely everything to the minimum and thus achieve better performance).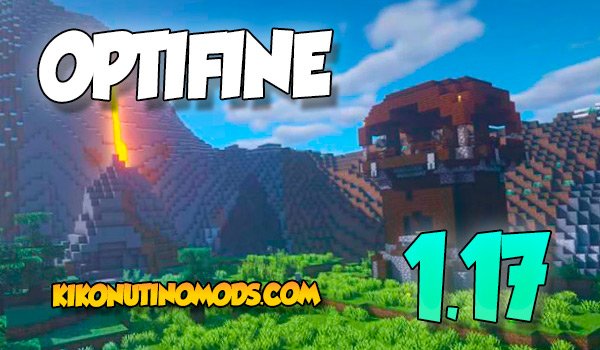 It will also allow us to put Shaders to the game for a better graphic experience and let's not forget 2 important features: the zoom it adds and also the dynamic light.
WAY NUMBER 1 to Install Optifine: have only optifine but without other mods
Download the optifine (link below)
Run the . Jar and just hit "Install"
Open minecraft and select the optifine profile that will have been created and play!
WAY NUMBER 2: have optifine but with other mods
Download the optifine (link below)
Run the . Jar and just hit "Extract"
It will ask us in which route we want to extract it and we will put it on the desk for more ease
This extracted file must be put inside the folder "Mods"
To get to the folder "mods" we go to the windows search engine and write%appdata%(which is in quotes), there we open the folder ".minecraft" and just there we will find the mods folder where we will put the file
Clarify that this second way obviously requires having the forge or fabric installed and running our minecraft with that fabric or forge profile.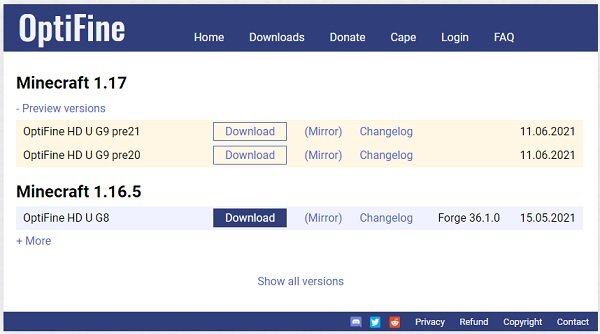 Something You Should Know (CopyRight):
– We only use Official Links of the Authors, they are 100% Safe.
– We do not modify or add any extras to any of the files.
– All Mods, Textures, Shaders and contents are not hosted on our server.
Download Optifine Mod version 1.17.1 for Minecraft
So with this new version you can finally play with all the optimized Minecraft and without your computer ending up fried,of the best mods without a doubt of this entire Minecraft universe.
Above you have the 2 options to install the mod, here is the link! Luckily there are mods like these that really help users!
Click on the following button to download the Mod:

Conoce al Autor de este Post: Mi nombre es Kiko, llevo más de 10 años jugando a Minecraft, empecé cuándo tenía 14 años, y desde entonces no he parado. Esta web es la muestra de mi pasión sobre el universo de Minecraft, siempre he sido super fan de los Mods de Minecraft, las Texturas y los Shaders, por eso decidí crear esta web informativa para que toda el habla Hispana pudiera tener también buen contenido sobre el juego.