Dungeons Content mod 1.16.5 and 1.12.2 for Minecraft,is based on Minecraft Dungeons and adds a lot of structures where you can find some bosses really epic and hard to kill. But if you are brave and you get it, we will also explain how to do it, because you will get very chetadas rewards.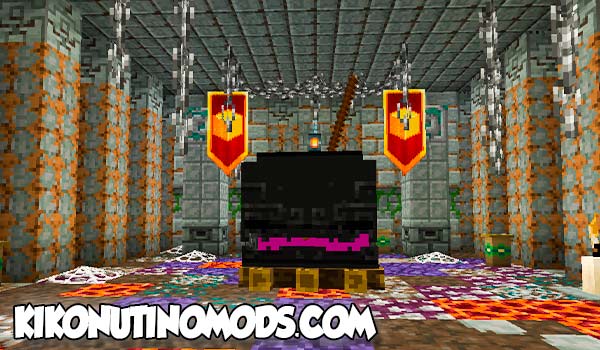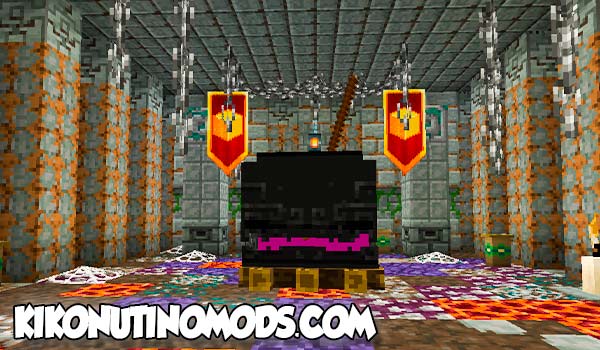 Mega mod of Dungeons, Enemies, Decoration and Bosses for Minecraft
You will have items with magical powers such as a pen q will allow you to fly, a lot of armor with incredible designs, among them there are some q are much better than netherite. Weapons of many kinds that they are not only beautiful but also have a lot of damage and some of them even have magical abilities. Biomes with completely new vegetation. And if you think q this is all then not at all because it also brings an endless number of blocks and decorations with quite beast designs.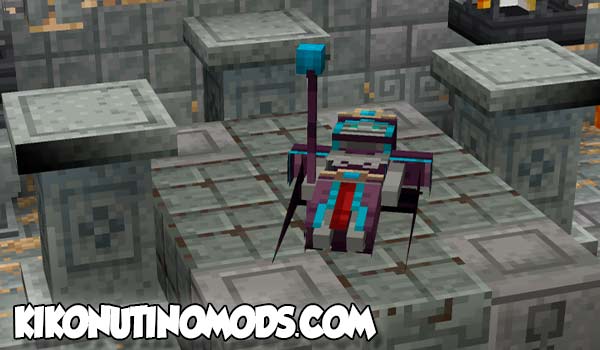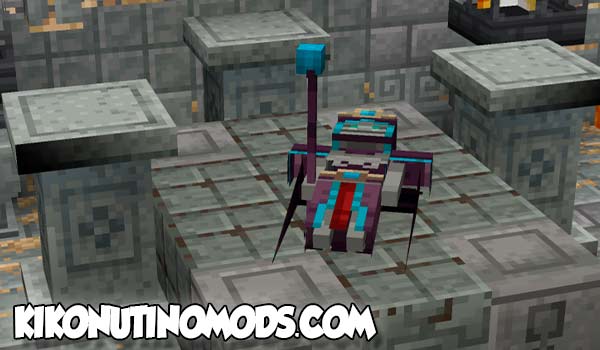 How to install Dungeons Content mod for Minecraft 1.16.5 and 1.12.2?
Download Dungeons Content mod 1.16.5 and 1.12.2 for Minecraft
Have Forge installed (TUTORIAL HERE)
Open the windows search engine and enter %appdata%
Go to the .minecraft folder
Inside look for the folder "mods"
Put there the mod that you can download right here below
Something You Should Know (CopyRight):
– We only use Official Links of the Authors, they are 100% Safe.
– We do not modify or add any extras to any of the files.
– All Mods, Textures, Shaders and contents are not hosted on our server.
Download Dungeons Content Mod version 1.16.5 and 1.12.2 for Minecraft
There are also other structures that are much more complete, more decorated there will be several spawners and some enemy that means there will be a good booty.
The weapons that are not few, and also all the designs are incredible. From swords, katanas, axes, hammers, maces, spears, staffs, sickles, American fists, daggers, bows and so we could go on all day.
Click on the following button to download the Mod:

Conoce al Autor de este Post: Buenas! Somos Zoku y Xiri, somos unos chicos que nos encanta Minecraft, llevamos jugándolo más de 6 años. Decidimos entrar a formar parte de la comunidad Kikonutino para dar soporte a todos los hispano hablantes que están en esta gran parte del mundo y que disfrutan muchísimo jugando con Mods, Shaders y Texturas de Minecraft. De verdad creemos que Minecraft es el mejor juego que ha existido, estamos siempre jugando con subs y mucho más! Nos puedes seguir en nuestro canal de Youtube si quieres! Se llama ZokuyXiri! Saludos!