We have another new version of DragonMounts, the DragonMounts 2 brings us an immense variety of new dragons to make our adventure in Minecraft a little more interesting. You can place them intentionally with the creative mode, but also in survival you can hunt them, tame them and get their eggs.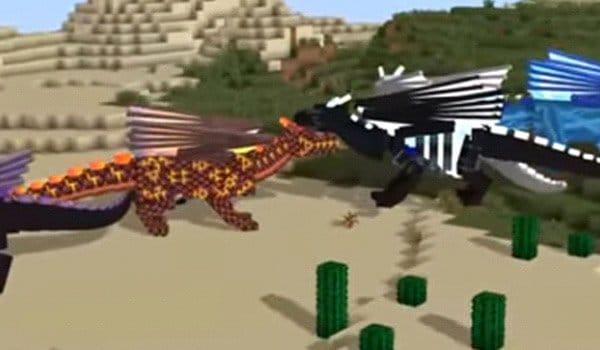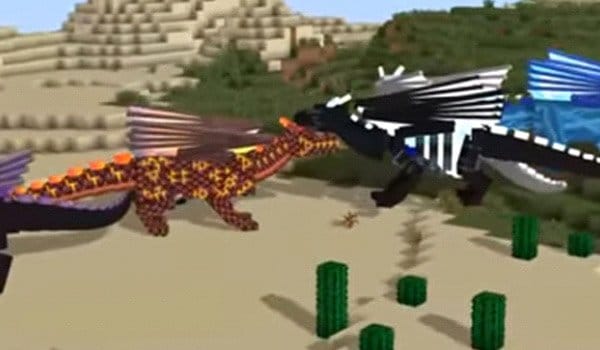 A mod that adds many dragons that can be mounted and with unique abilities for Minecraft 1.12.2!
In addition! If you take and create a server with your friends, you can make scenarios like games of thrones, of course, who would not look like this series with a gala of dragons fighting each other. Also a very attractive extra is that you can modify them to take more than one person with you , you just ride on them and fly!
Remember that to use this new mod, you have to have installed the most suitable Minecraft Forge for your version.
It's a mod that was in karmaland 4, it's a really fun mod and very loved by everyone, it's a mod for Forge 1.12.2 and 1.12 and you can mix it with other mods on this list: mods for Minecraft 1.12.2 and 1.12 .
How to download and install Dragon Mounts 2 Mod 1.12.2 for Minecraft 1.12.2 and 1.16.4?
Download Dragon Mounts 2 mod for Minecraft below
Have Forge installed (TUTORIAL HERE)
Open the windows search engine and enter %appdata%
Go to the .minecraft folder
Inside look for the mods folder
Put the file you can download right here below
Something You Should Know (CopyRight):
– We only use Official Links of the Authors, they are 100% Safe.
– We do not modify or add any extras to any of the files.
– All Mods, Textures, Shaders and contents are not hosted on our server.
Download Dragon Mounts 2 Mod for Minecraft
There is a wide variety of dragons that you can find in each of the Minecraft environments, zombie dragons, sun, nether ice and many more!
With them we can fly from side to side throughout the world of Minecraft, in addition to attacking our enemies at night, the only difference to a real dragon is that not everyone throws fire from its mouth.
Click on the following button to download the Mod and its add-ons:

Conoce al Autor de este Post: Mi nombre es Kiko, llevo más de 10 años jugando a Minecraft, empecé cuándo tenía 14 años, y desde entonces no he parado. Esta web es la muestra de mi pasión sobre el universo de Minecraft, siempre he sido super fan de los Mods de Minecraft, las Texturas y los Shaders, por eso decidí crear esta web informativa para que toda el habla Hispana pudiera tener también buen contenido sobre el juego.