Download Better Animals Plus Mod for Minecraft 1.16.5 and 1.12.2!
Better Animals Plus Mod for Minecraft 1.16.5 and 1.12.2. This mod will be in charge of generating new neutral, peaceful and hostile creatures to your Minecraft worlds. Whether aquatic, terrestrial or aerial, some of the animals that we can find around the world: three types of bears, deer, foxes, coyotes, tarantulas and aggressive wolves, among others.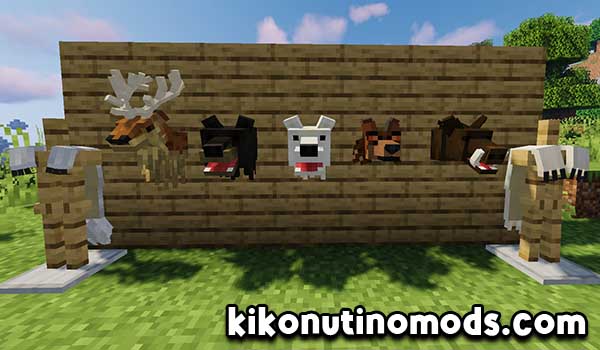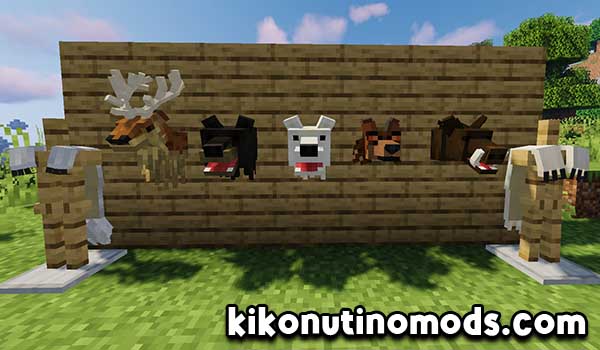 It is one of the best animal mods that we can find today, because it adds all kinds of new skins, crafting, heads and many new adventures. Having a whole world full of animals in Minecraft always makes the gameplay change for the better. So if you want to have great variety in your forests, you should install this mod.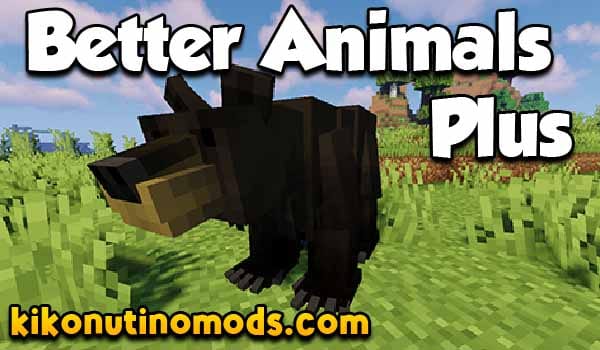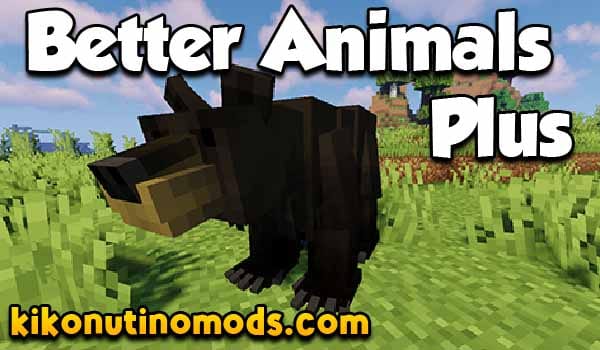 How to Download and Install a Mod for Minecraft 1.16.5 and 1.12.2?
Have Forge installed (if you do not have it, click here to download it)
Download the ".zip" file of Better Animals Plus from the official links (below you have them)
Open the windows search engine and enter %appdata%
Here you will find the ".minecraft" folder, enter it
Then here look for the folder "mods"
Once found, that's where the mods go, put the ".zip" there.
Now you just have to open Minecraft, select the forge profile in your game launcher
Launch Minecraft and enjoy the mods you have installed!
Something You Should Know (CopyRight):
– We only use Official Links of the Authors, they are 100% Safe.
– We do not modify or add any extras to any of the files.
– All Mods, Textures, Shaders and contents are not hosted on our server.
Download Better Animals Plus Mod version 1.12.2 and 1.16.5 for Minecraft
The best thing it has are the 3D modeling it adds, all are super well achieved, it is noticeable that every time a mod is updated, it has everything renewed and updated to the new mechanics, it is a mod that hunters or animal seekers will like within Minecraft since then you can collect them by hanging them on your walls, something we do not support, but well, it's a game of squares hehe.
To see all the crafteos of the mod it is recommended to use the Jei mod (click here to go to download it) Remember that you can combine it with mods of 1.16.5 and 1.12.2, You are waiting to DOWNLOAD it!!!
Click on the following button to download the Mod and its add-ons:
More Mods, Shaders and Textures for Minecraft 1.18

Conoce al Autor de este Post: Buenas! Mi nombre es Nexo! Aunque me conocen cómo Nexozer por mi canal de Youtube, llevo un buen tiempo ya dedicándome a subir contenido relacionado con Minecraft, dado que es el juego por el cual comencé a ser gamer. Tengo una gran experiencia en todos los campos posibles, tanto en construcción cómo en creación de mods y shaders. Todo lo que tenga que ver con minecraft lo conozco cómo la palma de mi mano, aquí me dedico a compartir todo tipo de actualidades sobre habla hispana y el mundo de Minecraft. Si quieres saber más de mi, puedes hacerlo en mi canal de YT (NexozerYT). Saludos!