Pistols, rocket launchers, submachine guns and grenades for Minecraft 1.16.5 and 1.12.2
MrCrayfish Gun mod 1.16.5 and 1.12.2 for Minecraft is one of those mods that are so well made that they give a lot of pleasure, here you can download and install it, itis focused on weapons, that is, both pistols and submachine guns, rocket launcher rifles and even large and is for the Minecraft version 1.16.5 and 1.12.2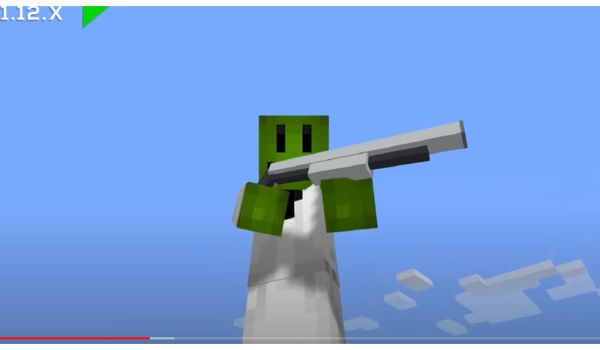 Different weapons, pistols, grenades, rocket launchers from MrCrafish Gun Mod
Why doesn't minecraft have firearms? Well, the answer is simple, it's a game for all ages… Although in reality then we may be carving pigs with swords all day… So it doesn't make much sense either, but hey, the new weapons that this mod brings to Minecraft are a lot and the best thing is that they are made as if they were 3D.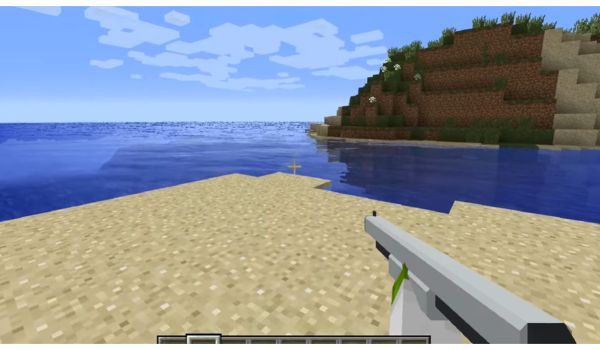 How to Download and Install a Mod for Minecraft 1.16.5?
Have Forge installed (if you do not have it, click here to download it)
Download the ".zip" file of MrCrayfish Gun from the official links (below you have them)
Open the windows search engine and enter %appdata%
Here you will find the ".minecraft" folder, enter it
Then here look for the folder "mods"
Once found, that's where the mods go, put the ".zip" there.
Now you just have to open Minecraft, select the forge profile in your game launcher
Launch Minecraft and enjoy the mods you have installed!
Something You Should Know (CopyRight):
– We only use Official Links of the Authors, they are 100% Safe.
– We do not modify or add any extras to any of the files.
– All Mods, Textures, Shaders and contents are not hosted on our server.
Download MrCrayfish Gun Mod version 1.16.5 for Minecraft
The guns shoot pieces of stone, the submachine guns also but the good thing is that each of the weapons has its own sounds to differentiate them, what has surprised me the most is the utility they have on the battlefield,since some of the different weapon mods that are in minecraft because sometimes they break the gameplay a lot but this mod does it very well!
Of course, be prepared for crafting because they are not usually very cheap, it is also one of the mods created by the great youtuber MrCrayfish from there comes its name, do not miss it get to play with these weapons and you can organize even battles on servers with your companions!
Click on the following button to download the Mod and its add-ons:
More Mods, Shaders and Textures for Minecraft 1.16.5

Autor de este articulo (NO del mod): Soy Sr Madera, un pequeño youtuber, me gusta hacer review de mods 😀 desde pequeño he jugado a esto, lo deje un tiempo pero aca estoy de nuevo en este maravilloso juego!