Useless Sword mod 1.16.4 / 1.16.5 for Minecraft 1.16.4 and 1.16.5, This mod adds more than 50 new swords to the game, the vast majority have special effects and abilities for example a sword that also works as an oven, another that has 15 damage and gives you some positive effect.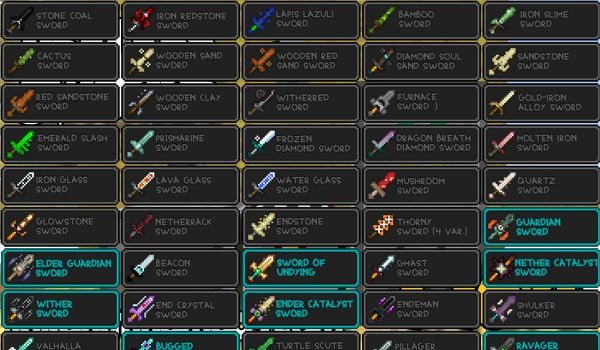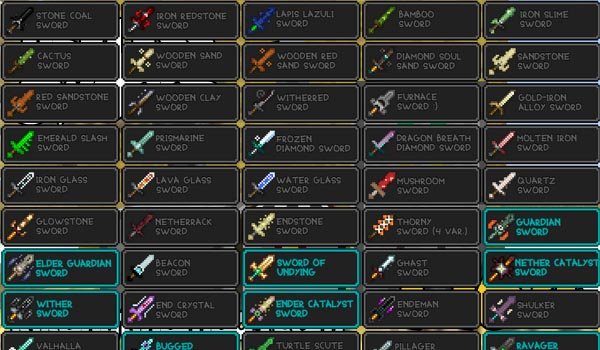 Magic Weapons and Chetadas Mod for Minecraft 1.16.5
In the picture above you can see some of the crafting, it certainly has some of the strongest swords that have been seen. They have anime and RPG designs to give them a super epic touch, any of these swords will defeat the most fearsome enemies.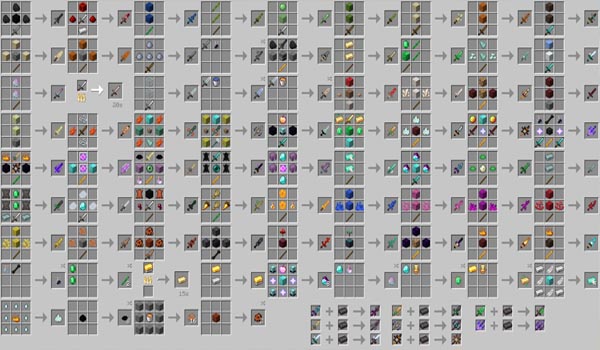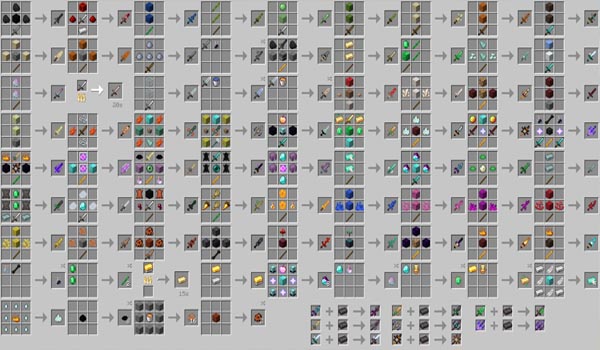 How to install Useless Sword mod for Minecraft 1.16.4 and 1.16.5?
Download Useless Sword mod 1.16.5 and 1.16.4 for Minecraft
Have Forge installed (TUTORIAL HERE)
Open the windows search engine and enter %appdata%
Go to the .minecraft folder
Inside look for the folder "mods"
Put there the mod that you can download right here below
Something You Should Know (CopyRight):
– We only use Official Links of the Authors, they are 100% Safe.
– We do not modify or add any extras to any of the files.
– All Mods, Textures, Shaders and contents are not hosted on our server.
Download Useless Sword Mod version 1.16.5 and 1.16.4 for Minecraft
To fight with skill we will not need to know much, craft one of these swords and start testing them, some have spells and others magical effects.
This is a mod for minecraft, remember that you have to have Forge installed, that said, enjoy the best mods to see life in Minecraft!
Click on the following button to download the Mod:

Autor de este articulo (NO del mod): Soy Sr Madera, un pequeño youtuber, me gusta hacer review de mods 😀 desde pequeño he jugado a esto, lo deje un tiempo pero aca estoy de nuevo en este maravilloso juego!