Lost Cities mod 1.16.5 for Minecraft, is one of those mods that generates an abandoned city as a biome, here you can download and install it, quite funny if you think about it hehe. It is also for Minecraft version 1.16.5
Biome of abandoned cities for Minecraft
An incredibly unique biome which we can choose how to configure, we can make the whole world only consist of these cities, which appears in small pieces like chunks and you can even configure the type of buildings and their height.
Here are some images of the Lost Cities Mod for Minecraft 1.16.5 :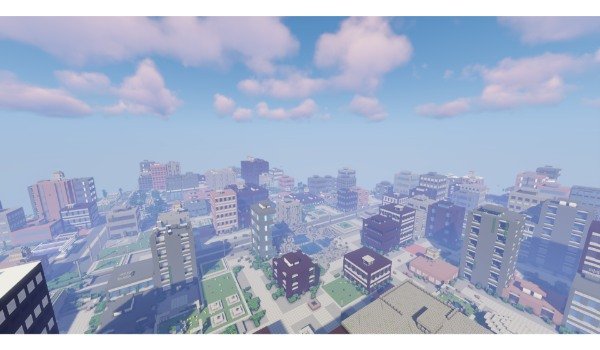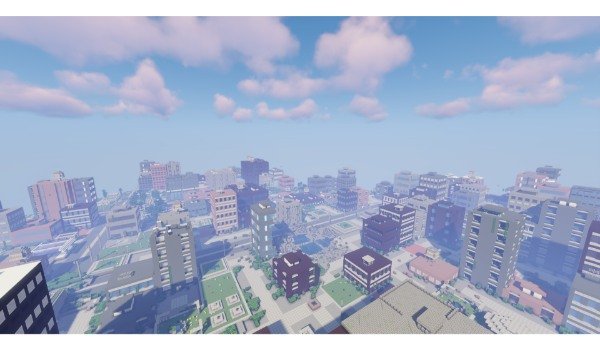 Remember that to be able to play with the best Minecraft shaders you always need to have installed Forge and Optifine at the same time to be able to run them, and certainly if you want try other types of shaders you can go through our super list with the most epic shaders that exist here ! Enjoy this mod to the fullest with optifine !
How to install and download Lost Cities MOD?
Download Lost Cities , the corresponding version below for Minecraft
Have Forge installed (always for the same version as the mod)
Open the windows search engine and enter %appdata%
Go to the .minecraft folder
Inside look for the mods folder
Put the file you can download right here below
Something You Should Know (CopyRight):
– We only use Official Links of the Authors, they are 100% Safe.
– We do not modify or add any extras to any of the files.
– All Mods, Textures, Shaders and contents are not hosted on our server.
Download Lost Cities Mod version 1.18.1 and 1.18 for Minecraft
The best thing about this mod is that all the buildings are decorated and almost all have loot, thus making it one of the best mods for survival with zombies. I recommend that you mix this mod with others of weapons and enemies to be able to make one of the best adventures you have seen in Minecraft.
Without a doubt it is a mod that I have already installed in my personal modpack, I love the theme of the future and desolate cities, along with friends and a good modpack of zombies or enemies is one of the best biome mods in history!
Click on the following button to download the Mod and its add-ons:

Conoce al Autor de este Post: Mi nombre es Kiko, llevo más de 10 años jugando a Minecraft, empecé cuándo tenía 14 años, y desde entonces no he parado. Esta web es la muestra de mi pasión sobre el universo de Minecraft, siempre he sido super fan de los Mods de Minecraft, las Texturas y los Shaders, por eso decidí crear esta web informativa para que toda el habla Hispana pudiera tener también buen contenido sobre el juego.