Mo' Structures MOD 1.17, 1.16.5, 1.16.4, 1.16.3, 1.16.2, 1.16.1, 1.15.2 for Minecraft 1.17, 1.16.5, 1.16.4, 1.16.3, 1.16.2, 1.16.1, 1.15.2. It is a mod that focuses on adding a lot of adventure and encouraging exploration. You can find flying castles, labyrinths, more castles, a piglin castle…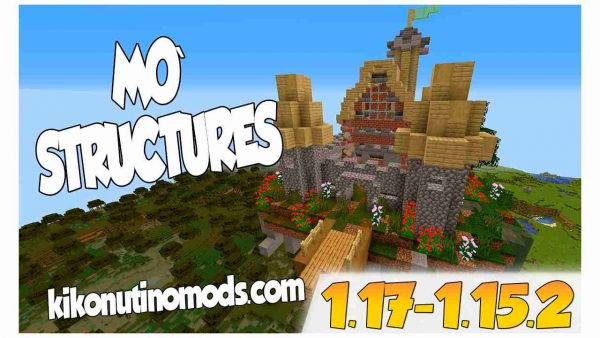 A mod that adds a lot of epic structures to your world!
It is a great mod since once the world is generated we can remove it and continue enjoying it since it does not add blocks or new enemies focuses on making an update with more structures.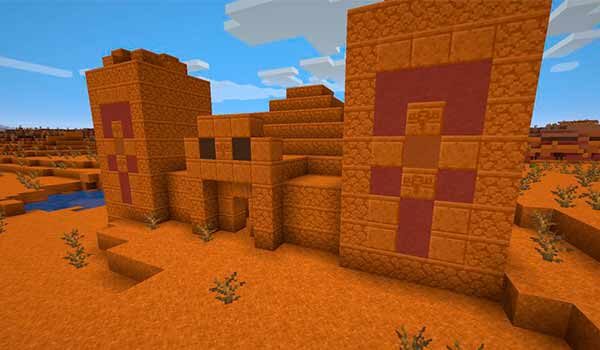 How to Download and Install a Mod for Minecraft 1.17.1 and more?
Have Forge installed (if you do not have it, click here to download it)
Download the ".zip" file of Mo' Structures from the official links (below you have them)
Open the windows search engine and enter %appdata%
Here you will find the ".minecraft" folder, enter it
Then here look for the folder "mods"
Once found, that's where the mods go, put the ".zip" there.
Now you just have to open Minecraft, select the forge profile in your game launcher
Launch Minecraft and enjoy the mods you have installed!
Something You Should Know (CopyRight):
– We only use Official Links of the Authors, they are 100% Safe.
– We do not modify or add any extras to any of the files.
– All Mods, Textures, Shaders and contents are not hosted on our server.
Download Mo' Structures Mod version 1.17.1 and 1.16.5 for Minecraft
In the future it will bring unique blocks and loot so it is very important that you download it so that they do it!
It is the releche, it is part of the mods 1.16.3, 1.16.4, 1.16.2, 1.16.1, 1.17 !
Click on the following button to download the Mod and its add-ons:
More Mods, Shaders and Textures for Minecraft 1.18

Conoce al Autor de este Post: Buenas! Somos Zoku y Xiri, somos unos chicos que nos encanta Minecraft, llevamos jugándolo más de 6 años. Decidimos entrar a formar parte de la comunidad Kikonutino para dar soporte a todos los hispano hablantes que están en esta gran parte del mundo y que disfrutan muchísimo jugando con Mods, Shaders y Texturas de Minecraft. De verdad creemos que Minecraft es el mejor juego que ha existido, estamos siempre jugando con subs y mucho más! Nos puedes seguir en nuestro canal de Youtube si quieres! Se llama ZokuyXiri! Saludos!