MrCrayfish's Vehicle Mod for Minecraft. This is mod is really incredible, since it offers us more than 20 types of vehicles that will work based on gasoline. The way to obtain each of the vehicles is very particular since we only have to craft a "Vehicular Workstation" and to manufacture the vehicles we must only have what it asks us like the dye, the wheels, the engine among other things.
The best mod of Vehicles!
As mentioned the mod has more than 20 vehicles and these are: A boat, an ATV, a bumper cart, a motorcycle, a buggy, a fertilizer, a liquid storer, a go kart, a golf cart, a jet ski, a lawn mower, a mini motorcycle, a mini bus, a moped, an all-terrain vehicle, a seeder, a shopping cart, a smart car, a motorboat, a sports plane, a storage trailer, a tractor and finally a vehicle trailer.
Here are some images of MrCrayfish's Vehicle Mod :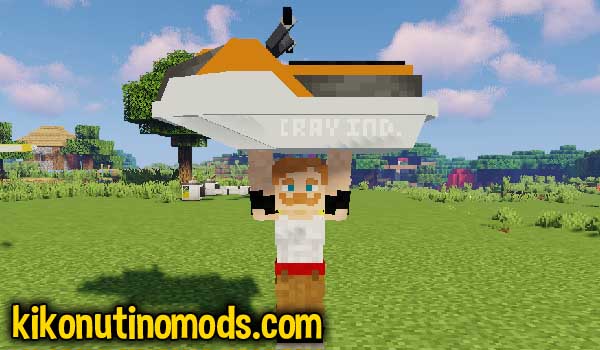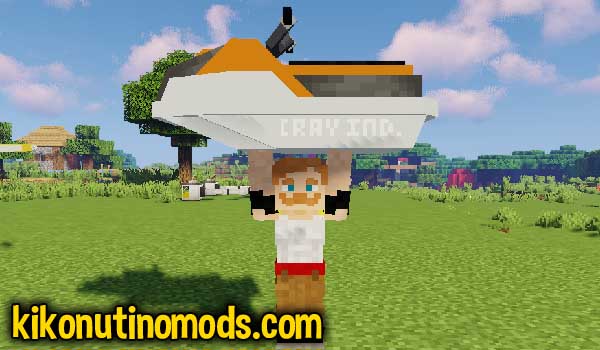 How to install MrCrayfish's Vehicle mod for Minecraft 1.16.5?
Download the .jar file for MrCrayfish's Vehicle , below you have the links
You have to have Forgeinstalled, here you have a tutorial if you do not have it (always for the same version as the mod)
Open the windows search engine and put %appdata%
Go to the .minecraft folder
Inside look for the mods folder
Put the aforementioned .jar file inside this folder
Select the Minecraft installation that has Forge installed and ready
If you have any problems with the installation, let us help you, send us all the information you can in the comments section. We will get back to you as quickly as possible!
Something You Should Know:
– We only use Official Links of the Authors, they are 100% Safe.
– We do not modify or add any extras to any of the files.
– All Mods, Textures, Shaders and contents are not hosted on our server.
Download MrCrayfish Vehicles mod for Minecraft
In addition, the mod brings us different types of engine depending on the material that goes from wood to diamond, and 7 different types of wheel, I mention that the speed of the vehicle can vary depending on the engine and the wheel we are using.
It is one of the few mods that really add planes and vehicles to minecraft and gets it to work super well and at the same time be useful.
Click on the following button to download the Mod and its add-ons:

Conoce al Autor de este Post: Buenas! Mi nombre es Nexo! Aunque me conocen cómo Nexozer por mi canal de Youtube, llevo un buen tiempo ya dedicándome a subir contenido relacionado con Minecraft, dado que es el juego por el cual comencé a ser gamer. Tengo una gran experiencia en todos los campos posibles, tanto en construcción cómo en creación de mods y shaders. Todo lo que tenga que ver con minecraft lo conozco cómo la palma de mi mano, aquí me dedico a compartir todo tipo de actualidades sobre habla hispana y el mundo de Minecraft. Si quieres saber más de mi, puedes hacerlo en mi canal de YT (NexozerYT). Saludos!