A mod that adds a map in Minecraft 1.18.1 and 1.17.1
Journey Map Mod 1.18.1 and 1.17.1 for Minecraft, This is one of the several mini map mods that exist, this could be said to be more "realistic",the map is going to be dynamic, when it is night it will turn dark, it will show the nearby mobs, checkpoints etc.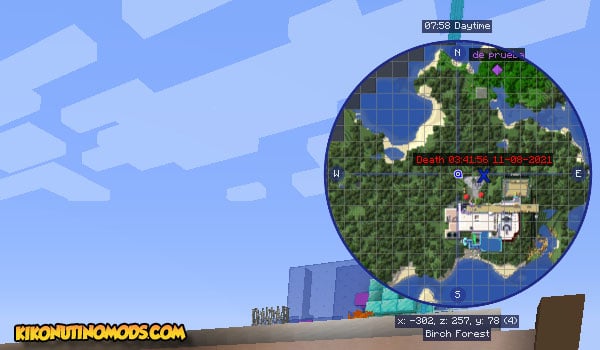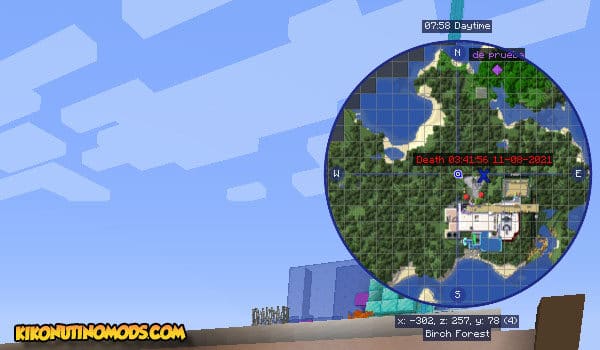 Best Minimap Mod for Minecraft 1.18.1 and 1.17.1
To know with which key to expand the map, create checkpoints or open the map settings, (which by the way is super configurable)you must go to the controls settings to put the keys you want for these functions.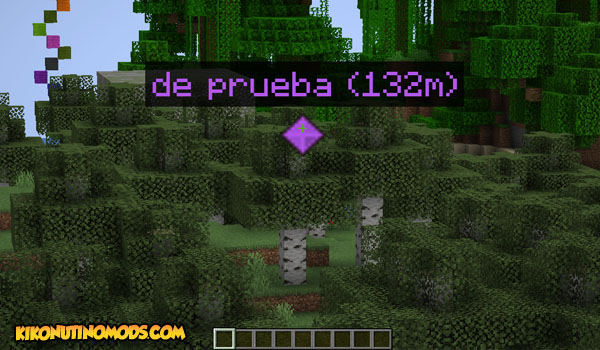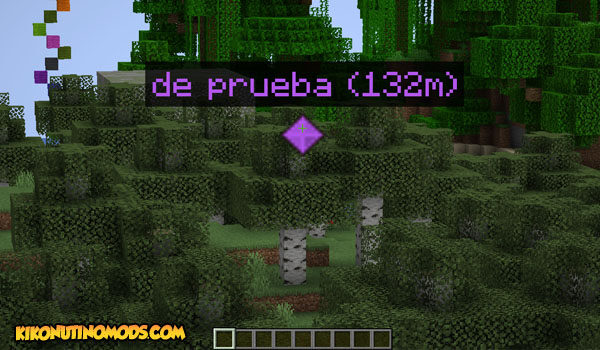 How to Download and Install Journey Map mod for Minecraft 1.18.1 and 1.17.1?
Download the ".jar" file from the official links (below you have them)
You have to have Forge installed for the corresponding version, here is a tutorial if you do not have it installed already
Open the windows search engine and enter %appdata%
Here you will find the ".minecraft" folder, enter it
Then here look for the folder "mods"
Once found, that's where the mods go put the ".jar" there
Now you just have to select the version of Forge you want and open Minecraft
Something You Should Know (CopyRight):
– We only use Official Links of the Authors, they are 100% Safe.
– We do not modify or add any extras to any of the files.
– All Mods, Textures, Shaders and contents are not hosted on our server.
Download Journey Map Mod version 1.18.1 for Minecraft
For version 1.18.1 of Journey Map, the ways in which the different menus are accessed have been changed,now everything is much more efficient and you can configure everything you want right away without having to waste time.
This map has several very useful things, it can remind you where you died, so as not to lose things,also put several points to guide you around the world and even set the size of the mini map.
Click on the following button to download the Mod:
Download Journey Map Mod version 1.17.1 for Minecraft
Version 1.17.1 has its new stuff, each of the markers we add now are compatible with optifine,before it could be that something failed if you were putting markers and using several shaders, but now it has been fixed-
To put the minimap of another color, or another topography, you can simply enter the menu and hit the button at the top left "change appearance",with this you can see the height of the mountains and even remove the annoying chunks.
Click on the following button to download the Mod:
More Mods, Shaders and Textures for Minecraft 1.18

Autor de este articulo (NO del mod): Soy Sr Madera, un pequeño youtuber, me gusta hacer review de mods 😀 desde pequeño he jugado a esto, lo deje un tiempo pero aca estoy de nuevo en este maravilloso juego!