Something You Should Know (CopyRight and Downloads):
– We only use Official Links of the Authors, they are 100% Safe.
– We do not modify or add any extras to any of the files.
– All Mods, Textures, Shaders and contents are not hosted on our server. They are files directly hosted by the author.
Wakes mod for Minecraft 1.20.2 and 1.20.1 introduces a very realistic new feature to the world of Minecraft; The creation of wakes in the water while sailing! But what exactly does this imply? Let's see what features it has, you can also see the images we have made of the mod so you have a clearer idea.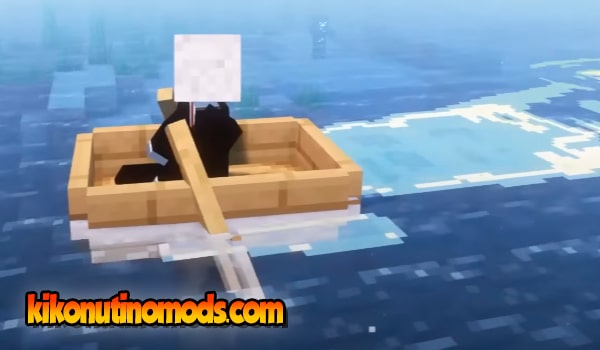 A Renewed Browsing Experience
Imagine traveling in your boat and leaving a wake in the water that marks your path. Not only does it add a realistic touch to your sailing, but it can also offer a whole new visual dimension to your water travels.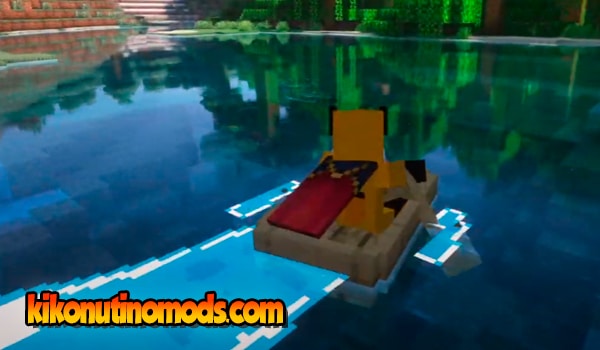 Not Just for Boats
What makes the "Wakes" mod even more special is that it doesn't just apply to ships. ¡Creatures and yourself can also create trails! This means that every movement in the water, regardless of the actor behind it, is going to generate all sorts of new visual waves in the water.
Dependent Speed
One of the outstanding features of this mod is that the wake created is speed dependent. So, depending on how fast you're moving, the wake will be larger, adding a dynamic and realistic element to your gaming experience.
Shader support
For graphics enthusiasts, there is good news. The "Wakes" mod works wonders with shaders, elevating the game's aesthetic to a whole new level. Although the video does not specify which ones, it would be interesting to experiment and see which one works best with this mod.
Download Wakes mod

Fabric

version for Minecraft 1.20.2 and 1.20.1
The "Wakes" mod promises to revolutionize your browsing experience in Minecraft, offering a more realistic and dynamic perspective. Whether sailing at high speed and creating giant trails or observing the subtle undulations caused by creatures, this mod promises hours of visual exploration and fun.
Don't miss your chance to try this awesome mod and see how it can improve your Minecraft experience.
Click on the following button to download the Mod:
Wakes mod Fabric.jar (235 KB) – 1.20.1
➔➔ ATTENTION: Dependence on this mod (if you do not download this other mod, the main one will not work):
Yet Another Config lib Fabric.jar (788 KB) – 1.20.1

Conoce al Autor de este Post: Mi nombre es Kiko, llevo más de 10 años jugando a Minecraft, empecé cuándo tenía 14 años, y desde entonces no he parado. Esta web es la muestra de mi pasión sobre el universo de Minecraft, siempre he sido super fan de los Mods de Minecraft, las Texturas y los Shaders, por eso decidí crear esta web informativa para que toda el habla Hispana pudiera tener también buen contenido sobre el juego.