Not Enough Animations Mod for Minecraft 1.18.1 and 1.18, this is one of those mods that you will always want to have due to the geniuses it adds, basically with this mod our skin or character will make a lot of new animations.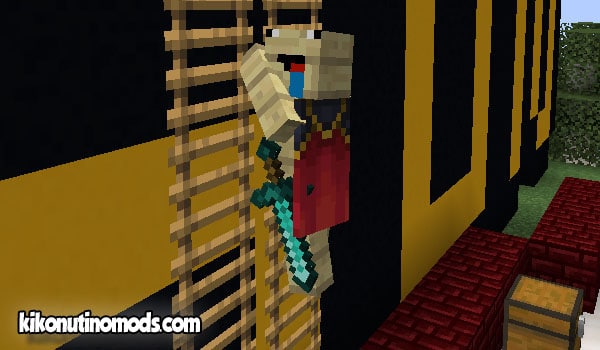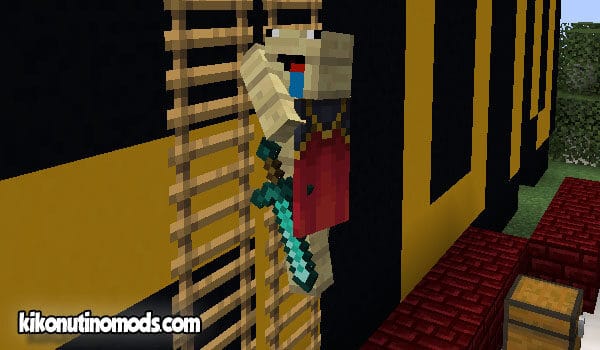 Epic animations for Minecraft 1.18.1 and 1.18
This mod ends with the rigidity of our character when moving or performing certain actions, for example when climbing the stairs he will use his arms simulating said action as when we are using a boat, among others.
How to Download and Install a Mod for Minecraft 1.18.1 and 1.18?
Have Forge installed (if you do not have it, click here to download it)
Download the ".zip" file of Not Enough Animations from the official links (below you have them)
Open the windows search engine and enter %appdata%
Here you will find the ".minecraft" folder, enter it
Then here look for the folder "mods"
Once found, that's where the mods go, put the ".zip" there.
Now you just have to open Minecraft, select the forge profile in your game launcher
Launch Minecraft and enjoy the mods you have installed!
Something You Should Know (CopyRight):
– We only use Official Links of the Authors, they are 100% Safe.
– We do not modify or add any extras to any of the files.
– All Mods, Textures, Shaders and contents are not hosted on our server.
Download Not Enough Animations Mod version 1.18.1 and 1.18 for Minecraft
These new animations are appreciable in the third person, some more to mention would be: animation when eating or drinking, when taking a map, when riding a horse, the sword is placed in your waist when you stop using it etc.
Your movements when changing items will be much smoother!, add many more but the best thing is that you discover them for yourself while playing this mod which is ideal to play on server with friends.
Click on the following button to download the Mod and its add-ons:
More Mods, Shaders and Textures for Minecraft 1.18

Autor de este articulo (NO del mod): Soy Sr Madera, un pequeño youtuber, me gusta hacer review de mods 😀 desde pequeño he jugado a esto, lo deje un tiempo pero aca estoy de nuevo en este maravilloso juego!