Butcher's Delight Mod for Minecraft 1.18.1 and 1.18.2, This is the remake of an old "butchery" mod. Basically this mod will allow you to extract a greater amount of resources from the peaceful animals of the game, in a slightly disturbing way.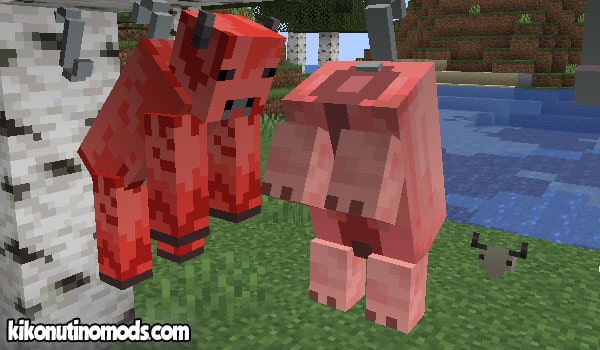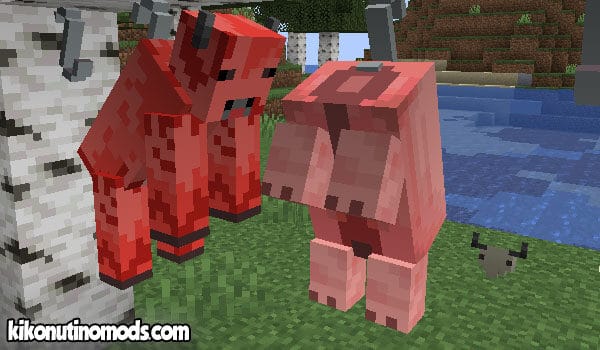 Skinn mobs mod for Minecraft 1.18.1 and 1.18
To begin with you will realize that when annihilating a peaceful mob (so far only the pig, cow, chicken and sheep) will leave you its cadaver as an item, when you take it we will be able to hang them on a ceiling thanks to the hooks that you can also craft, visually it looks great.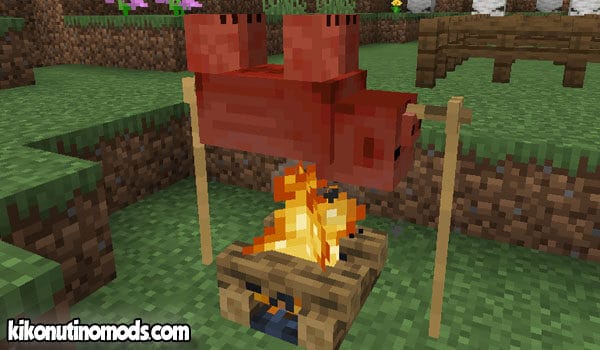 How to Download and Install a Mod for Minecraft 1.18.1 and 1.18.2?
Have Forge installed (if you do not have it, click here to download it)
Download the ".zip" file of Butcher's Delight from the official links (below you have them)
Open the windows search engine and enter %appdata%
Here you will find the ".minecraft" folder, enter it
Then here look for the folder "mods"
Once found, that's where the mods go, put the ".zip" there.
Now you just have to open Minecraft, select the forge profile in your game launcher
Launch Minecraft and enjoy the mods you have installed!
Something You Should Know (CopyRight):
– We only use Official Links of the Authors, they are 100% Safe.
– We do not modify or add any extras to any of the files.
– All Mods, Textures, Shaders and contents are not hosted on our server.
Download Butcher's Delight Mod version 1.18.1 and 1.18 for Minecraft
Then you will have to craft a kind of machete that will allow you to cut the resources of the hanging animals, this will be represented visually every time we tear off parts of the mob, giving us their ribs loins, ham among other things.
You can put to roast the animals hanging them in a roaster on top of a campfire, this will make you give the resources already cooked, without a doubt a very fun mod!.
Click on the following button to download the Mod and its add-ons:
More Mods, Shaders and Textures for Minecraft 1.18

Autor de este articulo (NO del mod): Soy Sr Madera, un pequeño youtuber, me gusta hacer review de mods 😀 desde pequeño he jugado a esto, lo deje un tiempo pero aca estoy de nuevo en este maravilloso juego!