Xaeros MiniMap Mod for Minecraft 1.19.3, 1.19.2 and 1.19, When it comes to exploring many times we can get lost in the process, this mod has come to bring the solution, it is a mini map that will allow you to do many useful things!.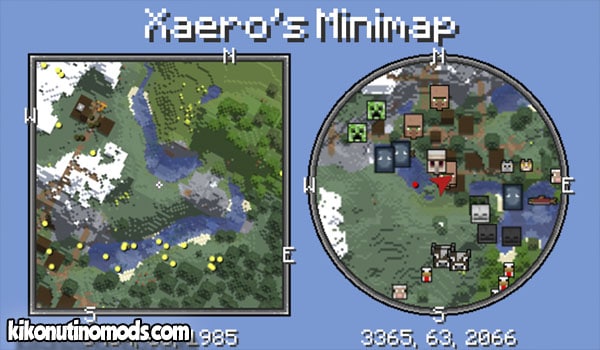 Mini map mod for Minecraft 1.19.3, 1.19.2 and 1.19
When installing this mod and starting a world you will already see a mini map in the corner of your screen, this you will be able to customize as you want, put it wherever you want, round or square, semi-transparent and a lot of options more, to access the configuration press the key "Y"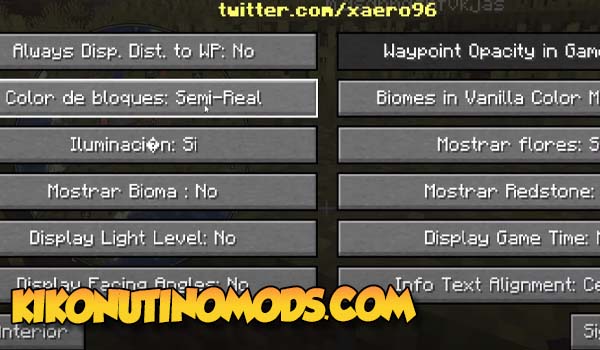 How to Download and Install a Mod for Minecraft 1.19.3, 1.19.2 and 1.19? (FORGE/FABRIC/QUILT)
Have Forge / Fabric / Quilt installed (choose the appropriate mod loader for the version of the mod you are going to download)
Download the Xaeros MiniMap ".jar" file from the official links (below you have them)
Open the windows search engine and enter %appdata%
Here you will find the folder ".minecraft", enter it
Then here look for the folder "mods"
Once found, put the downloaded ".jar" mod in there
Now you just have to open Minecraft, select the Forge / Fabric / Quilt profile in your game Launcher (depending on the downloaded version of the mod)
Launch Minecraft and enjoy the mods you have installed!
Something You Should Know (CopyRight):
– We only use Official Links of the Authors, they are 100% Safe.
– We do not modify or add any extras to any of the files.
– All Mods, Textures, Shaders and contents are not hosted on our server.
Download Xaeros MiniMap Mod Version 1.19.3, 1.19.2 and 1.19 for Minecraft
Something important to save the locations you want are the checkpoints, these you will be able to put easily by pressing the "B" key where you want the point to be fixed, this will be seen from any distance, just as you can activate the deadpoint.
The deadpoint as its name says, will basically keep a checkpoint right where we die so as not to lose our things.
Click on the following button to download the Mod and its add-ons:

Autor de este articulo (NO del mod): Soy Sr Madera, un pequeño youtuber, me gusta hacer review de mods 😀 desde pequeño he jugado a esto, lo deje un tiempo pero aca estoy de nuevo en este maravilloso juego!