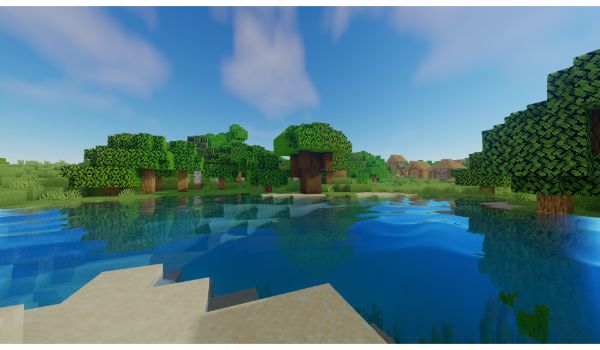 Oceano Shaders for Minecraft 1.18.1 and 1.18 are now available
In the analysis made, this package of reflections makes playing minecraft exceed the levels of realism and sharpness. The best thing about this package is that in the options you can configure the profile either in medium, low or high according to the components of your pc.
How to Install Oceano Shaders for Minecraft 1.18.1 and 1.18
Download Oceano 1.18.1 and 1.18 for Minecraft
Download Optifine Here
Open the windows search engine and enter %appdata%
Go to the .minecraft folder
Inside look for the mods folder
Put the file you can download right here below
Something You Should Know:
– We only use Official Links of the Authors, they are 100% Safe.
– We do not modify or add any extras to any of the files.
– All Mods, Textures, Shaders and contents are not hosted on our server.
Download Oceano Shaders version 1.18.1 and 1.18 for Minecraft
For this latest update of Oceano's we have some improvements in performance,nothing giant, but now at least we will not be fully lagged Minecraft when using these powerful shaders.
Click on the following button to download the Shader:
More Mods, Shaders and Textures for Minecraft 1.18

Conoce al Autor de este Post: Mi nombre es Kiko, llevo más de 10 años jugando a Minecraft, empecé cuándo tenía 14 años, y desde entonces no he parado. Esta web es la muestra de mi pasión sobre el universo de Minecraft, siempre he sido super fan de los Mods de Minecraft, las Texturas y los Shaders, por eso decidí crear esta web informativa para que toda el habla Hispana pudiera tener también buen contenido sobre el juego.