Download GraveStone Mod 1.18 for Minecraft!
Tomb mod with your items (save your stuff) for Minecraft!
Tombs, utility, items, and decoration!
GraveStone is one of those mods that you should always have installed in your game, simply and simply because the utility it offers us is irrefutable, basically now every time you die a tomb will be generated (with a well-worked design) and this will make your items that you will have left never disappear.
When re-spawnearing we will have a sheet that will indicate the coordinates of this tomb, when we arrive we simply chop it with a beak and we will have our things back and also the tomb to use it as a design if we want.
To personalize what the tomb says we must put it on an anvil and there we edit what we want it to say.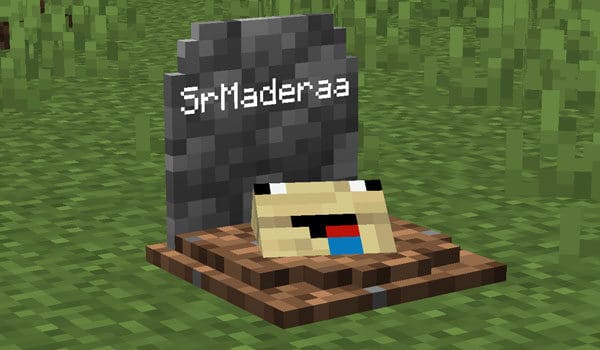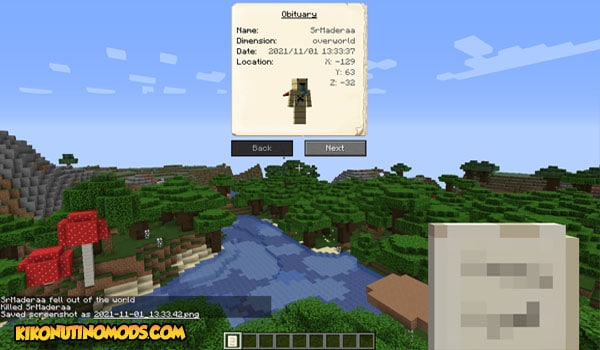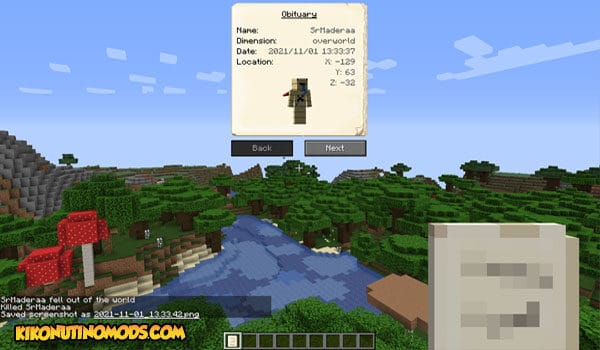 Install GraveStone Mod 1.18 for Minecraft
Download the file .jar of the Mod GraveStone, below you have the links
You have to have Forge installed, here is a tutorial if you do not have it (always for the same version as the mod)
Open the Windows search bar and put %appdata%
Go to the .minecraft folder
Inside look for the mods folder (if it does not come out, create it)
Put the mod's .jar file in there
Select the Minecraft installation that has Forge installed and run Minecraft
Something You Should Know:
– We only use Official Links of the Authors, they are 100% Safe.
– We do not modify or add any extras to any of the files.
– All Mods, Textures, Shaders and contents are not hosted on our server.
Mod creators:
Owner
Click here to go to its official website

Autor de este articulo (NO del mod): Soy Sr Madera, un pequeño youtuber, me gusta hacer review de mods 😀 desde pequeño he jugado a esto, lo deje un tiempo pero aca estoy de nuevo en este maravilloso juego!