Cut down all the trees!
The Mod Tree Axe for Minecraft 1.18 allows us with an axe in hand, to give any tree and cut it down automatically, leaving all the wooden blocks on the ground in one fell swoop!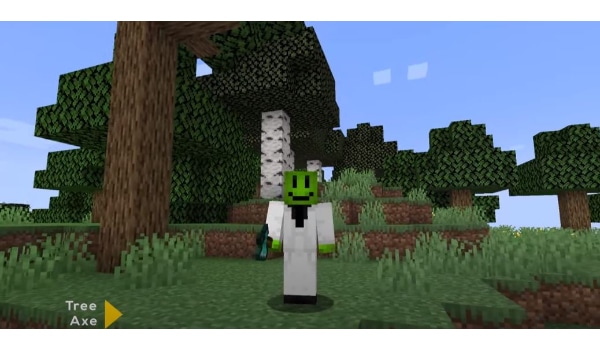 How to cut down an entire tree in Minecraft 1.18?
This mod helps to completely cut down the trees with this axe and if you try to do the same with a normal axe it will not cut down the whole tree and if you do it with your hand it will not work either. This handy mod will help you save time and do all the work at once.
This mod is a completely amazing thing and its wide can be crafted, it is very cheap and we can have it in the inventory! You can't pass up one of the most useful mods in all of Minecraft.
How to install Tree Axe mod for Minecraft 1.18 ?
Download Tree Axe 1.18 for Minecraft from below
Put the mod inside the mods folder
Have Fabric 1.18 installed
Open the windows search engine and enter %appdata%
Go to the .minecraft folder
Inside you will find the mods folder
Download the Fabric 1.18 API and put it there too
Done, open Minecraft and play!
If you have any problems with the installation, let us help you, send us all the information you can in the comments section.
We'll get back to you as quickly as possible!
Something You Should Know:
– We only use Official Links of the Authors, they are 100% Safe.
– We do not modify or add any extras to any of the files.
– All Mods, Textures, Shaders and contents are not hosted on our server.