Descargar Emotes mod para Minecraft PE y BE
Mods / Addons para saludar y despedirte en Minecraft Pocket Edition y Bedrock Edition
Así como hay muchos mods para PC también hay muchos emotes para PE y BE y aquí tienes otro mod, el Saludo Emote mod para Minecraft PE y BE 1.12, 1.13, 1.14 y 1.15 que te añade el emote del saludo para Minecraft que se ve en KARMALAND.
La verdad es que no tiene muchos movimientos que puedas agregar porque solamente tiene el de inclinación que aparece en el vídeo y no he encontrado otro mejor ¡lo siento!
No le deis por mucho rato al shift porque hace que se active una opción rara de temas de Windows 10 pero bueno, da igual, porque no veo muy probable que pase en Minecraft Android.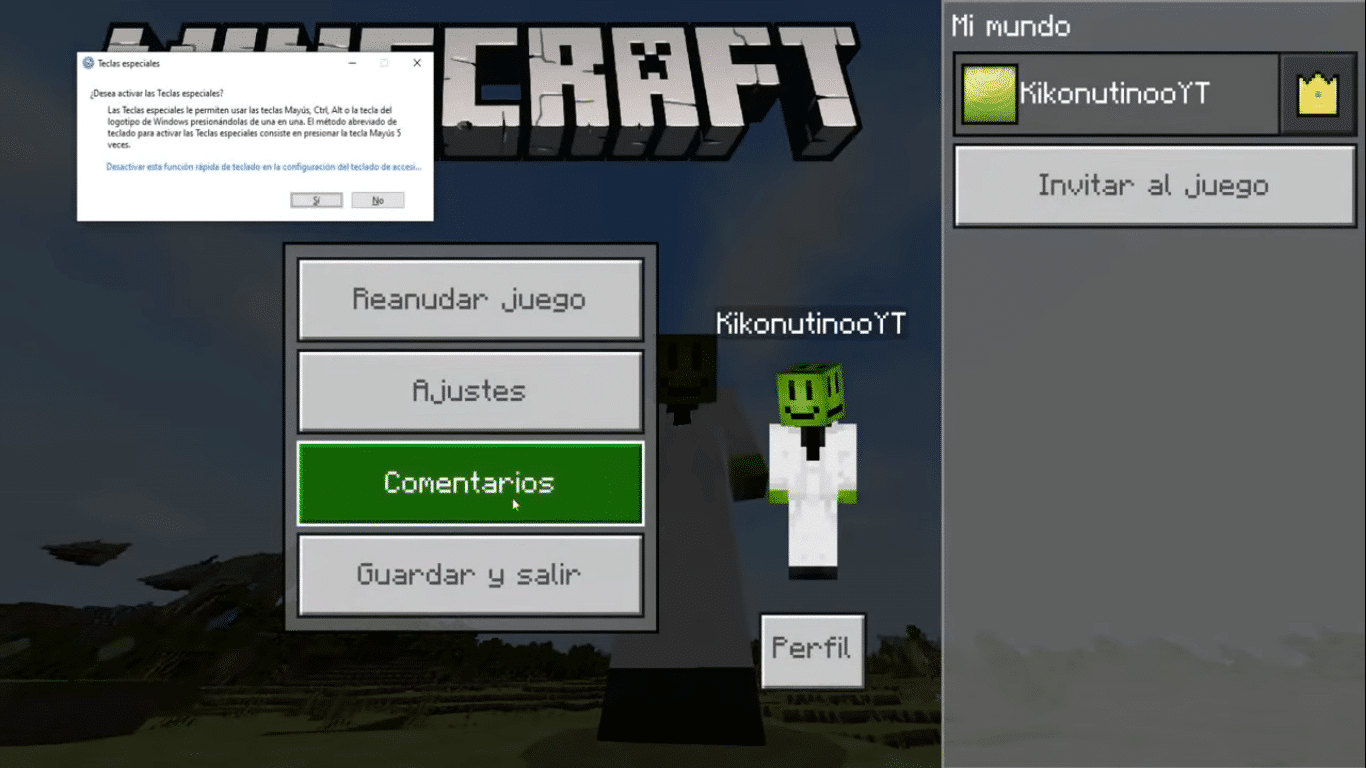 Pero mira que mola bastante porque puedes saludar a tus amigos, puedes decir adiós, ¡puedes decir hola con entusiasmo! y me ha parecido bastante chulo.
================================================================
? ? ? ? Servidores FIABLES, buen PRECIO y SOPORTE 24H ? ? ? ?
(llevo 8 años utilizando esta página)
✔️ https://serverminer.com/?a=30 ✔️
? Código: KIKONUTINO2020 ?
✅✅✅✅✅✅ 10% De regalo ✅✅✅✅✅✅
================================================================
¿Cómo instalar Emotes mod para Minecraft PE y BE?
Si quieres saber cómo instalar el Emotes mod mira el tutorial del canal, tan sólo haciendo click aquí.

Conoce al Autor de este Post: Mi nombre es Kiko, llevo más de 10 años jugando a Minecraft, empecé cuándo tenía 14 años, y desde entonces no he parado. Esta web es la muestra de mi pasión sobre el universo de Minecraft, siempre he sido super fan de los Mods de Minecraft, las Texturas y los Shaders, por eso decidí crear esta web informativa para que toda el habla Hispana pudiera tener también buen contenido sobre el juego.