Download Repurposed Structures Mod for Minecraft 1.17.1!
This fantastic mod adds more than 80 incredible structures to your Minecraft world. All of them are new variants taken from vanilla, but taken to another level completely different. If you ever thought that minecraft's strengths could go much further, you were completely right. And this mod is going to show you as it adds structures in the overworld, nether and end. Without a doubt, this mod makes the exploration much more entertaining and enriching, because most of the booties are made of marvilla.
Something that is very noticeable are the variants of the villages, you practically find a village per biome and that is something that we all like. On the other hand what is most cool without a doubt are all the variants of dungeons such as mansions or the typical fortress of the nether that has been completely transformed and taken to the overworld. Without a doubt you will not be able to stop including this mod in all your future modpacks so we can assure you that you will not be disappointed at all.
LIST OF STRUCTURES
– Jungle fortresses that are abyssal fortresses that use stone blocks and spawns in the jungles!
– 11 Dungeon variants
– 14 New types of mine shafts
– 11 New village variants
– 15 new temple variants
– 2 new igloo biome variants
– 13 new looting posts
– 4 New types of shipwrecks
– 7 New types of mansions
– 5 New types of witch shelters
– 3 new types of ruins! (2 on land. 1 in Nether)
– A ruined portal with an End theme
– A Nether-themed city of End
– A Nether Fortress
– A Fortress of the End
– An underground stronghold in Overworld
– 6 new variations of Desert Well were made for other biomes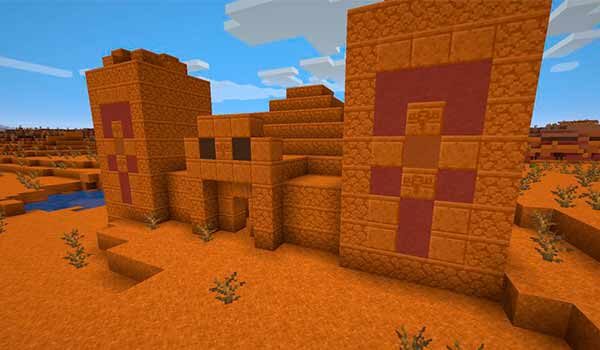 Install Repurposed Structures For Minecraft 1.17.1
Download the .jar file of the Repurposed Structuresmod, below you have the links
You have to have Forgeinstalled, here you have a tutorial if you do not have it (always for the same version as the mod)
Open the Windows search bar and put %appdata%
Go to the .minecraft folder
Inside look for the mods folder (if it does not come out, create it)
Put the mod's .jar file in there
Select the Minecraft installation that has Fabric installed and run Minecraft
Something You Should Know:
– We only use Official Links of the Authors, they are 100% Safe.
– We do not modify or add any extras to any of the files.
– All Mods, Textures, Shaders and contents are not hosted on our server.

Conoce al Autor de este Post: Buenas! Somos Zoku y Xiri, somos unos chicos que nos encanta Minecraft, llevamos jugándolo más de 6 años. Decidimos entrar a formar parte de la comunidad Kikonutino para dar soporte a todos los hispano hablantes que están en esta gran parte del mundo y que disfrutan muchísimo jugando con Mods, Shaders y Texturas de Minecraft. De verdad creemos que Minecraft es el mejor juego que ha existido, estamos siempre jugando con subs y mucho más! Nos puedes seguir en nuestro canal de Youtube si quieres! Se llama ZokuyXiri! Saludos!