MCA Reborn Mod for Minecraft 1.19.4, 1.19.3, 1.19.2 and 1.19 is a mod that completely renews the villages and the interaction with them, expanding all our possibilities and incorporating a lot of improvements that will allow you to have up to a family.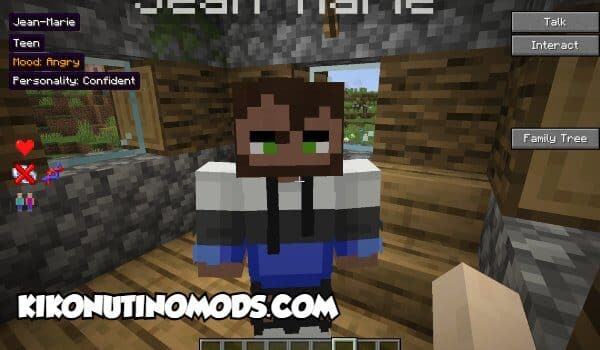 Comes Alive mod

for Minecraft 1.19.4, 1.19.3, 1.19.2 and 1.19

The mod completely replaces traditional villagers with humans and adds all kinds of new interactions that will allow us to marry, trade, establish a relationship, hire them, give them trades or have children, and within them, other characteristics that complement each other perfectly to expand our possibilities.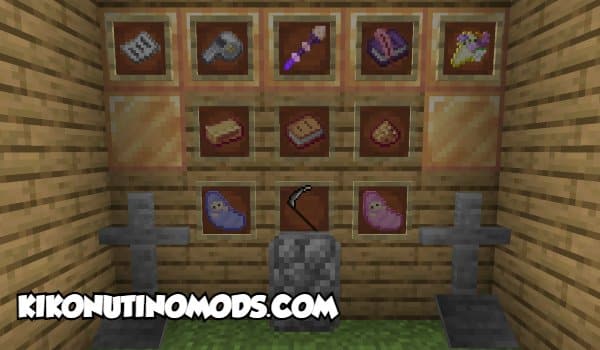 How to Download and Install a Mod for Minecraft 1.19.4, 1.19.3, 1.19.2 and 1.19? (FORGE/FABRIC/QUILT)
Have Forge / Fabric / Quilt installed (choose the appropriate mod loader for the version of the mod you are going to download)
Download theMCA Reborn ".jar" file from the official links (below you have them)
Open the windows search engine and enter %appdata%
Here you will find the folder ".minecraft", enter it
Then here look for the folder "mods"
Once found, put the downloaded ".jar" mod in there
Now you just have to open Minecraft, select the Forge / Fabric / Quilt profile in your game Launcher (depending on the downloaded version of the mod)
Launch Minecraft and enjoy the mods you have installed!
Something You Should Know (CopyRight):
– We only use Official Author Links, they are 100% Secure.
– We do not modify or add any extras to any of the files.
– All Mods, Textures, Shaders and contents are not hosted on our server.
Download MCA Reborn Mod Version 1.19.2 and 1.19 for Minecraft
Extending the information, now the villagers are male or female humans with more than 250 unique aspects. As for interaction, we can also find the possibilities to chat with them, ask them to follow you, give them gifts, run a village, create establishments, along with many other curious and interesting possibilities.
A mod that changes the way we interact within the villages and allows a better development of them for the player.
Click on the following button to download the Mod and its add-ons:
Download MCA Reborn Mod Version 1.19.4 for Minecraft
The updated version of Minecraft Comes Alive Mod for Minecraft 1.19.4 includes several improvements and new features. Key updates include new jobs and trades for villagers, as well as new interactions such as the ability to ask them to follow you or help you cultivate crops.
In addition, the mechanics of marriage and upbringing of the villagers have been improved, now allowing them to have children and raise them as they grow, finally new decorative and furniture elements were added for the homes of the villagers, which allows you to further customize your interactions with them.
Click on the following button to download MCA Reborn 1.19.4: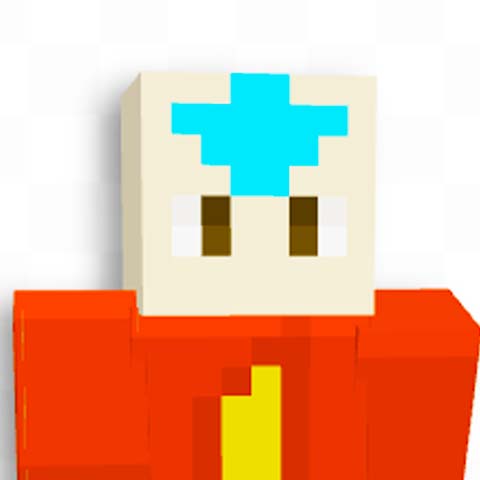 Sobre el autor: Me presento, soy Ykzen, un jugador de Minecraft desde hace más de 11 años, he estado desde mi infancia explorando los universos minecraftianos y de verdad he hecho de esto una manera de disfrutar de mi tiempo libre. Ahora me dedico a crear el mejor contenido posible relacionado con los Mods, Shaders y Texturas que la comunidad de minecraft crea.