FallingTree a mod that allows you to cut down trees quickly for Minecraft 1.18!
FallingTree mod for Minecraft 1.18. If you ask anyone who has played with mods, which ones are essential? We are sure that you will include one of this type in your modpack. without any doubt you will love it as it will save you a lot of time. This mod will make you can cut the trunks of the entire trees just by breaking the block at the bottom. But be careful because some conditions have to be met.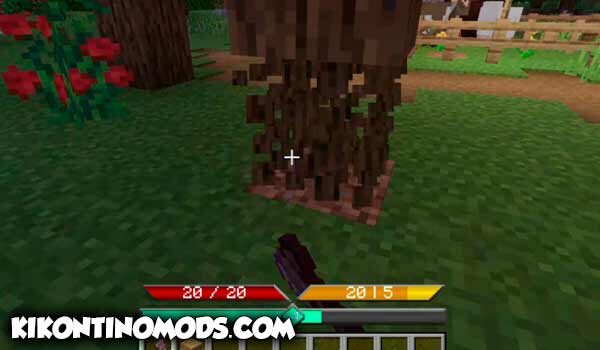 HOW IT WORKS
The first rule of all is that you must cut it down with an axe since it does not work either the hand or with any other tool, it must be an axe. The second rule is that you have to cut the bottom one entirely, in other words, the one that is touching the ground. If you break one from above the effect will be completely nullified and you will have to cut down each and every one of the blocks from one to one. You should keep in mind that the axe will wear the same as if you had broken the logs one by one.
Here is a review of the mod by Zoku and Xiri :
Remember to install JEI to see all the crafteos of any mod. (Click here to download)
Remember that to be able to play with the best Minecraft shaders you always need to have installed Forge and Optifine at the same time to be able to run them, and certainly if you want try other types of shaders you can go through our super list with the most epic shaders that exist here ! Enjoy this mod to the fullest with optifine !
How to install FallingTree
Download the .jar file of FallingTree, below you have the links
You must have Fabric installed
Open the windows search engine and put %appdata%
Go to the .minecraft folder
Inside look for the mods folder
Put the aforementioned .jar file inside this folder
Select the Minecraft installation that has Forge installed and ready
If you have any problems with the installation, let us help you, send us all the information you can in the comments section. We will get back to you as quickly as possible!
Something You Should Know:
– We only use Official Links of the Authors, they are 100% Safe.
– We do not modify or add any extras to any of the files.
– All Mods, Textures, Shaders and contents are not hosted on our server.

Conoce al Autor de este Post: Buenas! Somos Zoku y Xiri, somos unos chicos que nos encanta Minecraft, llevamos jugándolo más de 6 años. Decidimos entrar a formar parte de la comunidad Kikonutino para dar soporte a todos los hispano hablantes que están en esta gran parte del mundo y que disfrutan muchísimo jugando con Mods, Shaders y Texturas de Minecraft. De verdad creemos que Minecraft es el mejor juego que ha existido, estamos siempre jugando con subs y mucho más! Nos puedes seguir en nuestro canal de Youtube si quieres! Se llama ZokuyXiri! Saludos!