Download Draylar's Battle Towers Mod for Minecraft 1.17.1!
If you are looking for a new challenge you should definitely download Draylar Battletowers. Once you have installed this mod, you will find Battle Towers scattered throughout the overworld and in them you will find many enemies and rooms of machismos different styles. We have to say that this is a mod of great difficulty, and that each floor alone is already a real challenge. However, the loot is really amazing, especially if you complete the dungeon.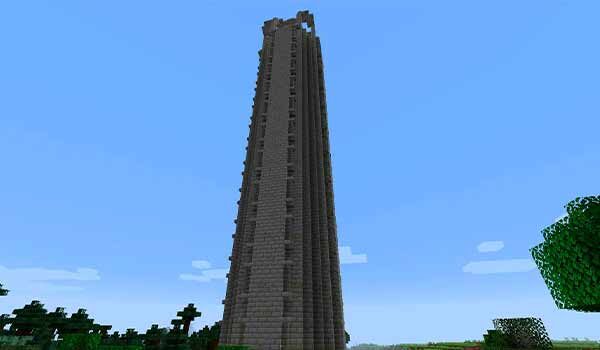 Each tower has a variable number of floors, ranging from 10 to 13 by default. The goal is really simple: Get 10 keys throughout the entire dungeon. If you break all the players inside each room, you will be rewarded with a boss key and when you reach the top you can unlock a fight against a boss. If you manage to kill him, a really incredible loot awaits you. The generation of these towers is quite high, so you will never run out of exploration and very epic fights.
It should be noted that this mod is highly configurable and you could change the frequency in which these towers appear or even the number of keys you need to unlock the fight against the boss. If you like difficult dungeons with amazing loot, this is your mod, we assure you that you will not be disappointed.
Install Draylar's Battle Towers For Minecraft 1.17.1
Download the file .jar of the mod Draylar's Battle Towers, below you have the links
You have to have Forgeinstalled, here you have a tutorial if you do not have it (always for the same version as the mod)
Open the Windows search bar and put %appdata%
Go to the .minecraft folder
Inside look for the mods folder (if it does not come out, create it)
Put the mod's .jar file in there
Select the Minecraft installation that has Fabric installed and run Minecraft
Something You Should Know:
– We only use Official Links of the Authors, they are 100% Safe.
– We do not modify or add any extras to any of the files.
– All Mods, Textures, Shaders and contents are not hosted on our server.

Conoce al Autor de este Post: Buenas! Somos Zoku y Xiri, somos unos chicos que nos encanta Minecraft, llevamos jugándolo más de 6 años. Decidimos entrar a formar parte de la comunidad Kikonutino para dar soporte a todos los hispano hablantes que están en esta gran parte del mundo y que disfrutan muchísimo jugando con Mods, Shaders y Texturas de Minecraft. De verdad creemos que Minecraft es el mejor juego que ha existido, estamos siempre jugando con subs y mucho más! Nos puedes seguir en nuestro canal de Youtube si quieres! Se llama ZokuyXiri! Saludos!