Crafting Dead mod 1.18.1 and 1.18 for Minecraft, It is the best zombie mod in all minecraft, it has lots of types of Melee weapons and firearms plus equipment along with amazing new types of zombies to simulate an apocalypse in our Minecraft world.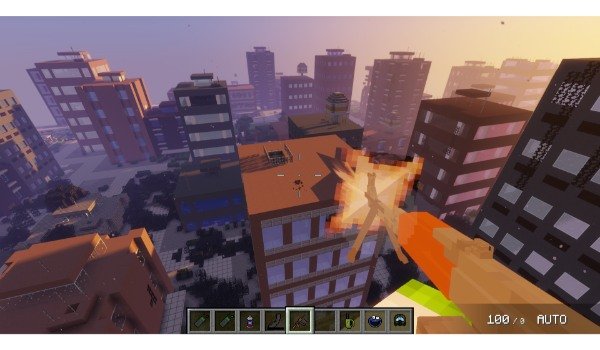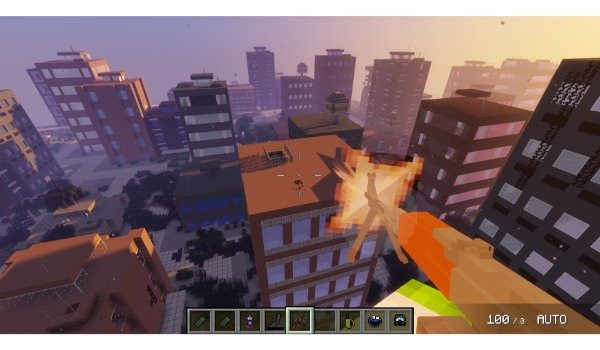 One of the Best Zombie Mods for Minecraft 1.18.1
It is one of the oldest mods of this theme. The first thing we can see in the mod is that it changes the interface and transforms it to a much more detailed one so that you immerse yourself much more in the game, since now we do not see the complete squares of the HUD of the inventory.
How to Install Crafting Dead for Minecraft 1.18.1 and 1.18
Download the .jar file of Crafting Dead , below you have the links
You must have Forge installed
Open the windows search engine and put %appdata%
Go to the .minecraft folder
Inside look for the mods folder
Put the aforementioned .jar file inside this folder
Select the Minecraft installation that has Forge installed and ready
Something You Should Know (CopyRight):
– We only use Official Links of the Authors, they are 100% Safe.
– We do not modify or add any extras to any of the files.
– All Mods, Textures, Shaders and contents are not hosted on our server.
Download Crafting Dead Mod version 1.18.1 and 1.18 for Minecraft
The explosives and new tools it adds have a really spectacular design,we would even say that it is better than some of the weapons or armor mods that we have brought previously.
The sounds are not really good either and it even adds some help packs that we can ask for with a fantastic craftable emergency phone.
Click on the following button to download the Mod:
Mods, Shaders and Textures for Minecraft 1.18

Conoce al Autor de este Post: Buenas! Somos Zoku y Xiri, somos unos chicos que nos encanta Minecraft, llevamos jugándolo más de 6 años. Decidimos entrar a formar parte de la comunidad Kikonutino para dar soporte a todos los hispano hablantes que están en esta gran parte del mundo y que disfrutan muchísimo jugando con Mods, Shaders y Texturas de Minecraft. De verdad creemos que Minecraft es el mejor juego que ha existido, estamos siempre jugando con subs y mucho más! Nos puedes seguir en nuestro canal de Youtube si quieres! Se llama ZokuyXiri! Saludos!