Mod adding a palace for Minecraft 1.17.1
Castle in the Sky Mod for Minecraft 1.17.1, This is an amazing mod that adds a single palace to Minecraft. This palace can be found on a floating island that will be generated by the Overworld. At first glance it looks like a dungeon like any other but I tell you no, this structure has many hidden secrets that you will love and will give you hours of a very entertaining adventure.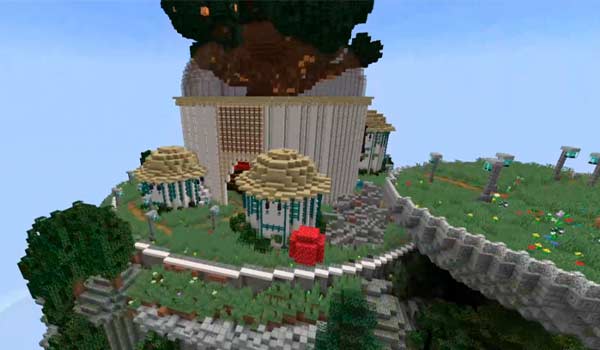 PALACE
As we have already told you before, this is not a normal palace at all. This structure is designed so that you spend more than 1 hour going around its rooms and solving its redstone puzzles.
But first of all you must get an item that will propel you through the air and so you can reach this incredible dungeon.
Apart from these incredible puzzles it also has many rooms with tarmpas, spawners and of course a lot of chests with a lot of loot. The creator has added that it is very likely that you will not be able to spend it in survival. Do you accept their challenge?
A mod that you surely need to always have is the JEI MOD (the mod to see crafteos) click here to go and download it (not necessary for this mod)
Another image using this mod: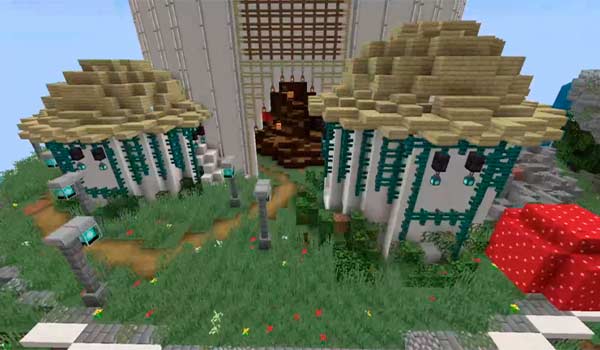 Summary of this mod in Spanish by Sr Madera
How to install Castle in the Sky mod for Minecraft 1.17.1?
Download the .jar file of Castle in the Sky Mod 1.17.1, below you have the links
You have to have Forgeinstalled, here you have a tutorial if you do not have it (always for the same version as the mod)
Open the windows search engine and put %appdata%
Go to the .minecraft folder
Inside look for the mods folder
Put the aforementioned .jar file inside this folder
Select the Minecraft installation that has Forge installed and ready
If you have any problems with the installation, let us help you, send us all the information you can in the comments section. We will get back to you as quickly as possible!
You can find more mods by clicking here
Something You Should Know:
– We only use Official Links of the Authors, they are 100% Safe.
– We do not modify or add any extras to any of the files.
– All Mods, Textures, Shaders and contents are not hosted on our server.
Mod creators:
Owner
Click here to go to its official website

Conoce al Autor de este Post: Buenas! Somos Zoku y Xiri, somos unos chicos que nos encanta Minecraft, llevamos jugándolo más de 6 años. Decidimos entrar a formar parte de la comunidad Kikonutino para dar soporte a todos los hispano hablantes que están en esta gran parte del mundo y que disfrutan muchísimo jugando con Mods, Shaders y Texturas de Minecraft. De verdad creemos que Minecraft es el mejor juego que ha existido, estamos siempre jugando con subs y mucho más! Nos puedes seguir en nuestro canal de Youtube si quieres! Se llama ZokuyXiri! Saludos!